News, Updates and What's On
From a system that doesn't support people with any vulnerabilities, including those with a disability, to a growing sense that we've run out of time, both consumers and health staff want a plan forward rather than crisis management.
The key themes you raised during HCQ's Thursday evening online Coffee & Connect session and other online engagement included:
• Access to care and care for COVID patients
• Testing
• Vaccinations
• On-going health concerns (not COVID-related)
• Long COVID
• Be open and transparent
Health consumers and carers identify key issues and give suggestions of key actions. Issues include:
Consumers online today were very worried. They feel like there is no plan.
They are very worried that people are going to die unnecessarily because there is no plan.
Current consumer experiences shared today include being unable to get food or medications in rural and remote areas.
Consumers want knowledge but underpinning this knowledge and information, they want reassurance that the government has got a plan particularly now so close to the peak.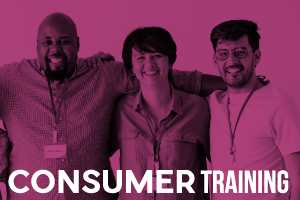 15 February @ 10:00 am
-
12:00 pm
Our signature Fundamentals of Consumer Partnerships training has been repackaged for online delivery...