Fundamentals of Consumer Partnerships for Health Consumers
15 February,10:00 am

-

12:00 pm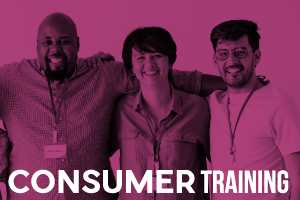 Our signature Fundamentals of Consumer Partnerships training has been repackaged for online delivery. Get a deeper understanding of consumer partnerships in health.
Understand your role as a health consumer representative and how to partner effectively with health organisations.
These training sessions are co-presented by one of Health Consumers Queensland's Engagement Advisors and an experienced consumer representative.
Who can participate?
Any health consumer representative and carer who has been partnering with health organisations and wants to strengthen their partnerships.
Open to all health consumer representatives and carers regardless of your experience with consumer partnerships.
Session structure and delivery
This training is delivered online over two x 2 hour sessions on Tuesday 15 February and Wednesday 16 February
You only need to register once to attend both sessions.
The same line works for both sessions.
Attendance of both sessions completes the training.
Delivered via Zoom Meetings.
You will need access to the internet and a device with a camera and microphone to participate in this online training.
What are the benefits of participating?
Deeper dive into fundamentals of consumer partnerships.
Peer based learning and the opportunity to hear from an experienced consumer.
Breakout room activities and opportunity to virtually meet other consumers.
Training split into two sessions to allow for flexibility of attendance.
Free of charge.
Some topics include:
Fundamentals of consumer partnerships.
Drivers of consumer partnerships.
Understand your role as a consumer representative better.
Strategies and tips how to partner effectively with health organisations.