Engagement Snack Pack
28 April,12:00 pm

-

12:45 pm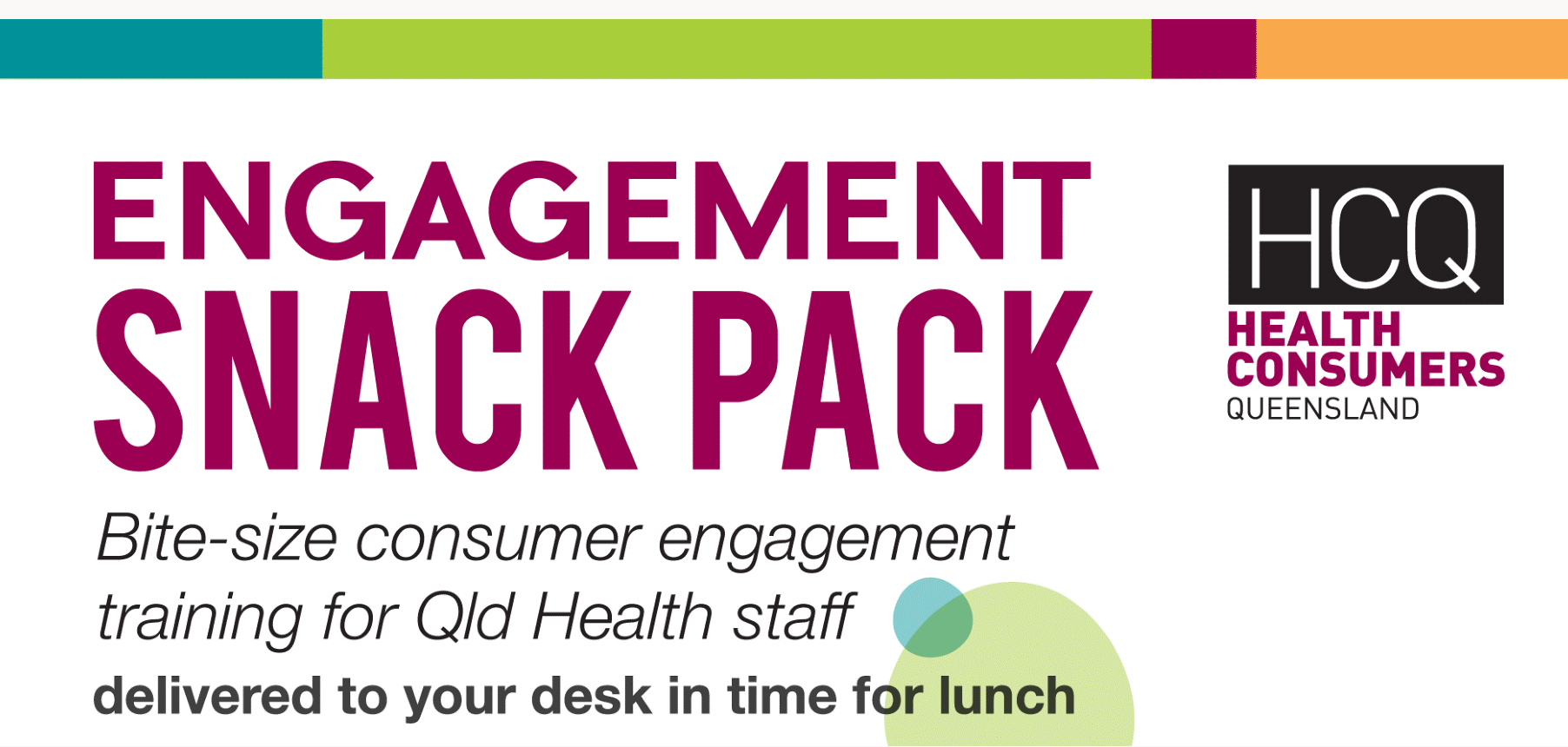 Bite size workshops to get you started!
Grab your lunch and join us for quick consumer engagement workshops. These online workshops will give you the information you need to get started on your consumer partnership journey. Attend all or the ones that interest you.
Who can participate?
• suited for all Qld Health staff at the start of their consumer partnership journey.
Session structure and delivery
• 4 x 30 min online sessions plus optional discussion time afterwards.
• About 20 mins of presentation time followed by 10 minutes Q&A time.
• Participants can choose to stay on for a further 15 minutes discussion after the session finishes.
• You only need to register once to attend any of the sessions.
• Delivered via Zoom Meetings.**
• You will need access to the internet and a device with a camera and microphone to participate in this online training.
What are the benefits of participating?
• Quick bite size sessions.
• Introductory level and great if you want to bring your whole team together to start your consumer journey together.
**Zoom and Qld Health Policy
As Queensland Health Staff, you are not able to use Zoom to initiate calls/meetings; however, you are able to use it to access training when the call is not initiated by you. In this instance, the session will be initiated by Health Consumer
Related Events