Consumer Mentoring Session: Partnering with the health system at a strategic level with Keren Pointon
21 March,10:00 am

-

11:00 am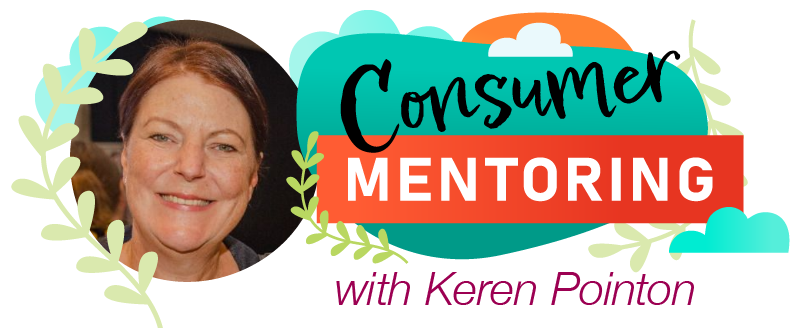 10-11am, Tuesday 21 March 2023 via Zoom
Get together online in a relaxed, friendly space with some of Queensland's most experienced and respected consumer representatives to hear how they've approached a key aspect or challenge in their consumer partnership work.
HCQ's consumer mentoring sessions are a great way to build your knowledge, skills and confidence as a consumer representative at any stage of your health engagement journey. Each topic is chosen by the consumer mentor and the session is led by them with plenty of time for questions and information sharing.
Partnering with the health system at a strategic level with Keren Pointon
This March, Keren Pointon will be talking about how she approaches her consumer representative roles on strategic committees across Queensland's health system. Learn more about Keren on our Co-Presenters page.
Consumers involved in the governance of a health organisation, whether in Queensland or nationally, play an important role in helping to shape the health system's overarching strategy, policy and decision-making as well as improving the safety and experience of health service users on the ground.
If you sit on Consumer Advisory Groups (CAGs), Consumer Advisory Networks (CANs), safety and quality committees, advisory committees or steering committees or you're interested in moving into these roles, don't miss this empowering and practical mentoring session.
Register now
What you will learn
Keren will share her experiences, answer your questions and give tips and advice on:
What strategic consumer engagement is all about
How to incorporate principles of engagement, consumer partnering standards and legislation into your toolkit
Understanding the current context and structure of your health organisation
Knowing your sphere of influence
Communicating for impact – What questions to ask and what issues to raise
What to look out for and listen for when you're seated around the table
How to maintain a focus on health outcomes not just processes and activities
When things get tricky – who to ask for advice and support, when to escalate concerns and to whom.
Who is it for?
This session is for consumers and carers who are members of HCQ's state-wide consumer network. Consumer representatives who partner at the strategic level of a health organisation or health system are encouraged to attend. In addition, HCQ invites all consumers and carers who are interested in moving into these roles or who are looking for advice and inspiration at any stage of their consumer engagement journey.
When and where
10am-11am, Tuesday 21 March 2023 via Zoom
Cost
FREE to HCQ's consumer network. Not a member yet? Join here >
Register now
https://us02web.zoom.us/meeting/register/tZcld-2prjwvG9Rl57_XY9LNKPTar5wtQZW9