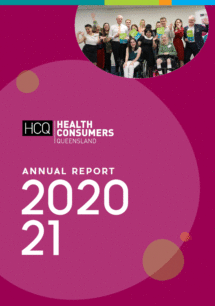 2020-21 Annual Report
We are delighted to share Health Consumers Queensland's Annual Report for 2020-2021 with you all.
Our report describes the depth and breadth of our activities and impact throughout this extraordinary year. It is also a testament to the power and potential of genuine partnership and the vision and commitment of so many consumers and carers, health staff and NGOs to sustain the health consumer voice at the centre of Queensland's COVID-19 response and regular healthcare.
View the 2020-21 Annual Report >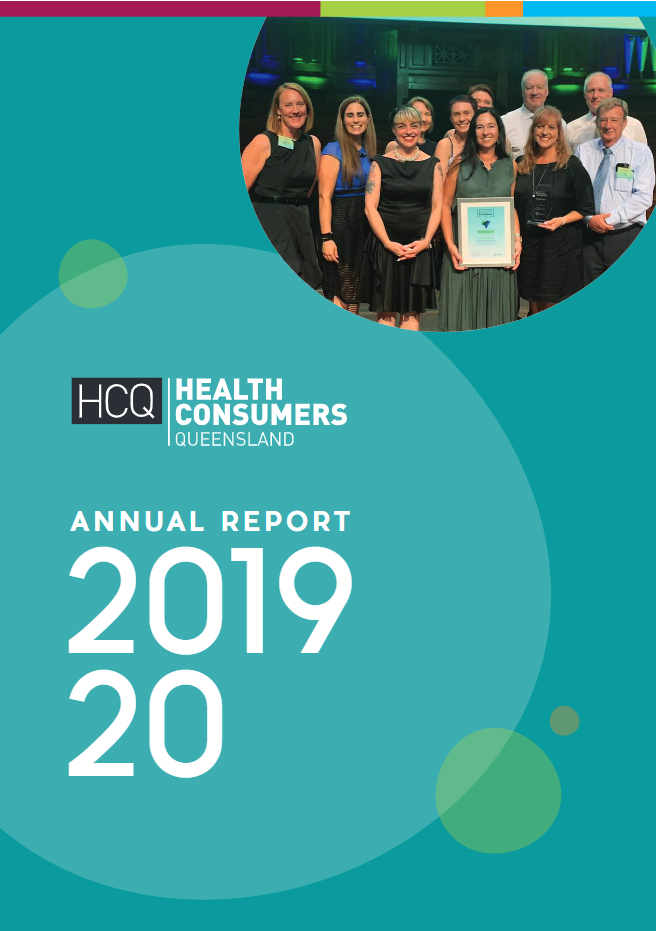 2019-20 Annual Report
Early 2020 saw Queensland's entire health sector in upheaval as it worked hard to respond to the health crisis brought about by COVID-19.
In the calm before the storm, the Health Consumers Queensland Board was busy supporting the organisation to grow its engagement across the state and increase its effectiveness at all levels of the sector. As the global pandemic spread so too did our influence and support of Queensland's consumers and carers, as we carried out our role to ensure a consumer-centred public health system response to COVID-19.
Complex issues and concerns highlighted by our network of dedicated consumer representatives were raised directly with those stakeholders who needed to hear first-hand the fear and confusion being experienced by many of the most vulnerable members of our community. This included providing feedback and advice to Queensland's Health Minister and Chief Health Officer who were ready and willing to listen.
View the 2019-20 Annual Report >